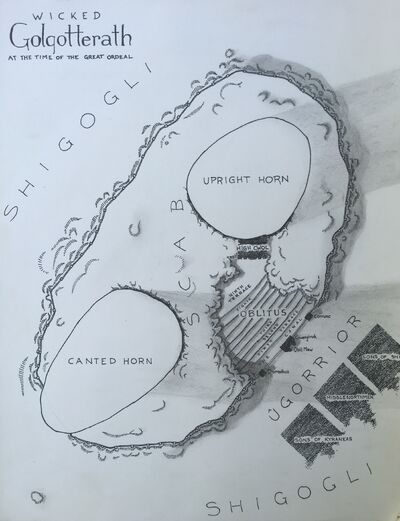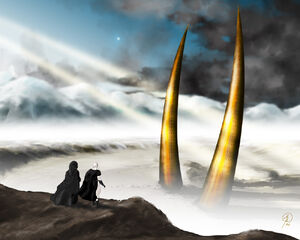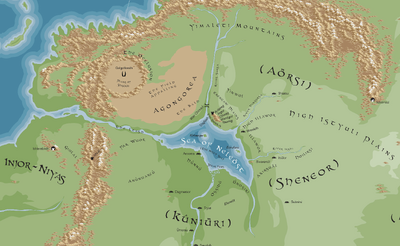 Golgotterath is the nigh impregnable stronghold of the Consult, located to the north of the Neleöst Sea in the shadow of the Yimaleti Mountains. Called Min-Uroikas ("Pit of Obscenities" in Ihrimsû)[1] by the Nonmen during the Cûno-Inchoroi Wars, Golgotterath did not become significant to human history until its occupation by the Mangaecca School in 777, who excavated the Incû-Holoinas and raised vast fortifications about it.[2] It was known as Anochirwa ("Horns Reaching" in Kûniüric), due to the soaring golden horns of the Incû-Holoinas before acquiring its current dread reputation.[3] During the Unholy Consult, it was finally impregnated by the Great Ordeal and the Canted Horn was broken, falling to Shigogli in ruin.
References
Edit
↑

Encyclopedic Glossary, 'Min-Uroikas'

↑

Encyclopedic Glossary, 'Golgotterath'

↑

Encyclopedic Glossary, 'Anochirwa'
Ad blocker interference detected!
Wikia is a free-to-use site that makes money from advertising. We have a modified experience for viewers using ad blockers

Wikia is not accessible if you've made further modifications. Remove the custom ad blocker rule(s) and the page will load as expected.