Welcome to The Prince of Nothing Wiki
The
Second Apocalypse
encyclopedia that
anyone can edit
.
We are currently working on 1,023 articles.
Please note that this Wiki contains spoilers for the entire series.
Newcomers are advised to finish the books before coming here; otherwise the spoilers will rot your soul. Eternally.
Featured article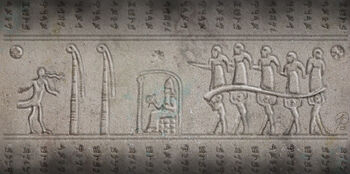 Timeline
: covering over
4000
years of
Eärwa
's history.
See: Timeline
Index
Featured quote
About The Second Apocalypse
Ad blocker interference detected!
Wikia is a free-to-use site that makes money from advertising. We have a modified experience for viewers using ad blockers

Wikia is not accessible if you've made further modifications. Remove the custom ad blocker rule(s) and the page will load as expected.