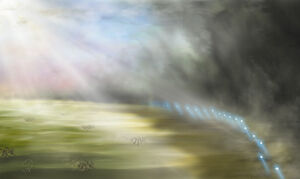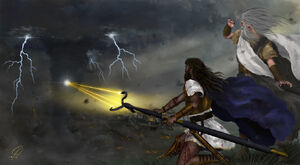 The Second Battle of Mengedda is the desperate battle where Anaxophus V and his southern tributaries and allies made their victorious stand against the Horde of the No-God at Mengedda in 2155. They beat off every attempt that the No-God made to break their shield wall and, dismayed, the Sranc hordes fled.
The battle concluded when Anaxophus V destroyed the No-God with the Heron Spear, ending the Apocalypse. As a result, it is thought by many to be the most important battle in history.[1]
References
Edit
↑

Encyclopedic Gallery, 'Battle of Mengedda, the Second'
Ad blocker interference detected!
Wikia is a free-to-use site that makes money from advertising. We have a modified experience for viewers using ad blockers

Wikia is not accessible if you've made further modifications. Remove the custom ad blocker rule(s) and the page will load as expected.