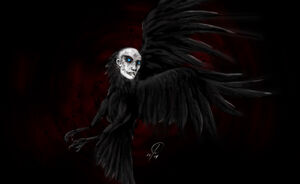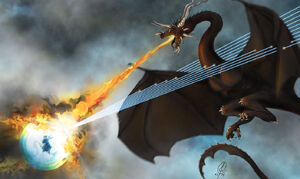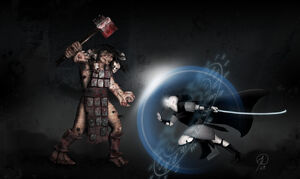 Tekne (also known as the Old Science) is the non-sorcerous craft of the Inchoroi, used to mould abominations out of living flesh. According to various Nonman sources, the Tekne proceeds on the presumption that everything in nature, including life, is fundamentally mechanical. Despite the absurdity of this claim, few dispute the efficacy of the Tekne, as the Inchoroi and the Consult after them have time and again demonstrated the ability to "manufacture flesh." Mandate scholars claim that the fundamental principles of the Tekne have been long lost, and that the Consult can only proceed in a trial-and-error fashion, on the basis of an incomplete understanding, and using ancient and ill-understood instruments. This ignorance, they claim, is all that preserves the world from the No-God's return.[1]
Creations of the Tekne
Edit
References
Edit
↑

Encyclopedic Glossary, 'Tekne'
Ad blocker interference detected!
Wikia is a free-to-use site that makes money from advertising. We have a modified experience for viewers using ad blockers

Wikia is not accessible if you've made further modifications. Remove the custom ad blocker rule(s) and the page will load as expected.